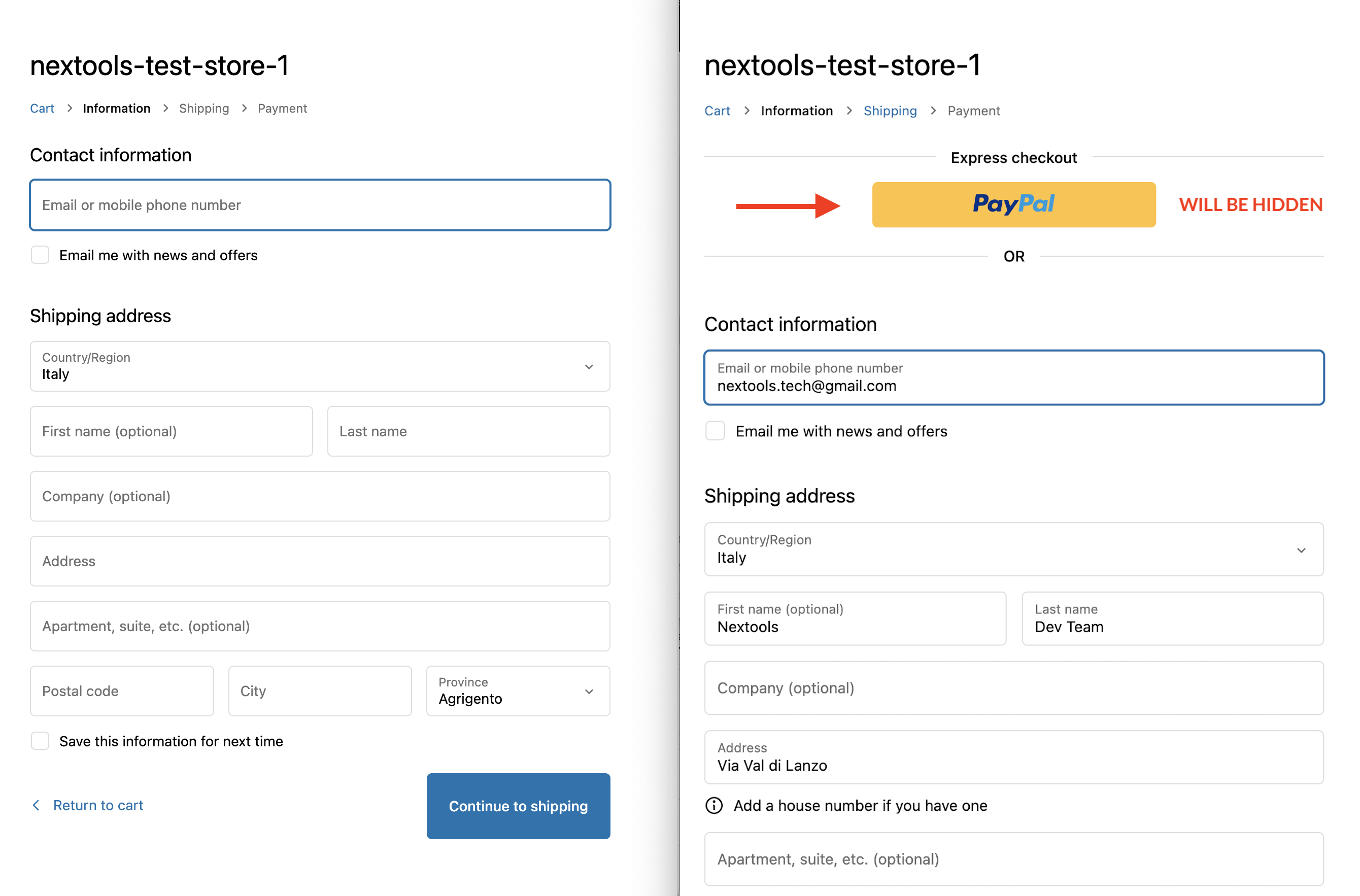 At the moment this functionality is still in Beta, but if you want to hide the PayPal Express Checkout Button, you need to enable the option "Force the hiding of the PayPal button at the first step of the checkout regardless of the criteria (beta)". For example create a rule using CART TOTAL criteria and set greater than 1 as condition.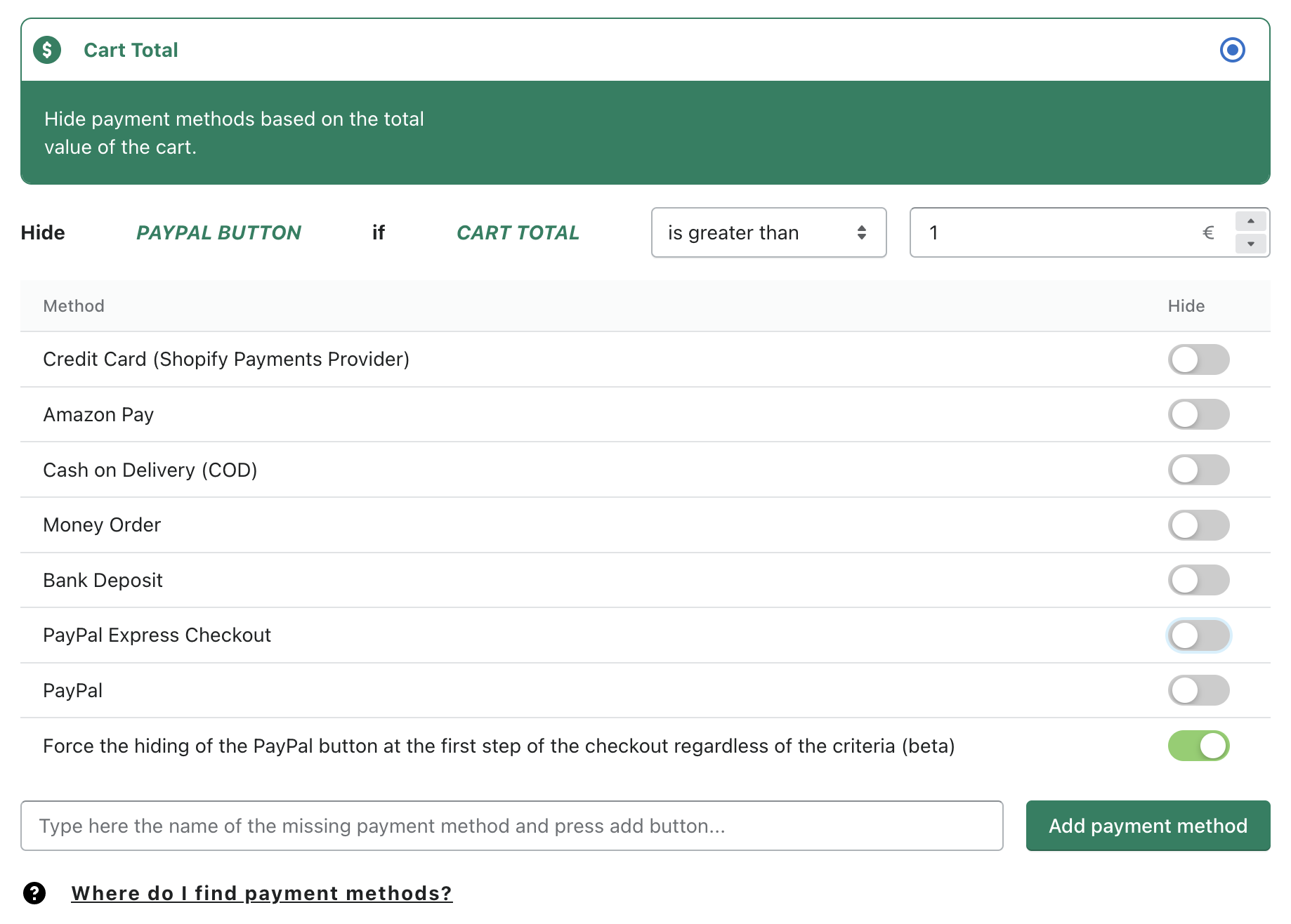 Be careful because the PayPal Button will be hidden regardless of the chosen criteria.
One last thing: the hiding will work only on the first load of the checkout. For example if the customer reaches up to the payment step and then come back to the information step, he will see the PayPal button again.