Access your list of saved functions by either clicking on the Functions menu or on the label located at the bottom of the function table.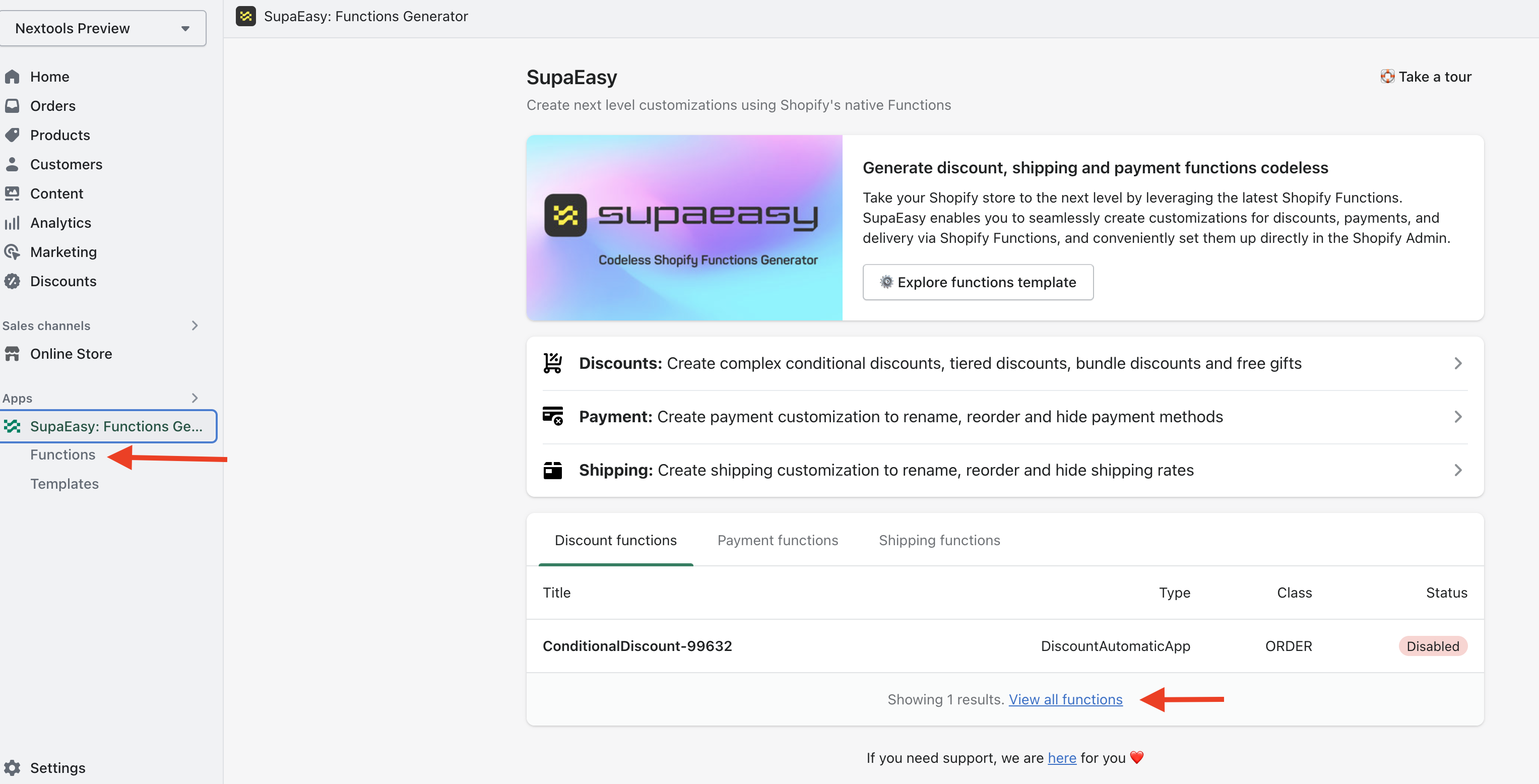 On this page, you can access all of your saved functions. Use the buttons at the top to switch between function types. In the function list, you can enable/disable, edit, copy, or delete any function.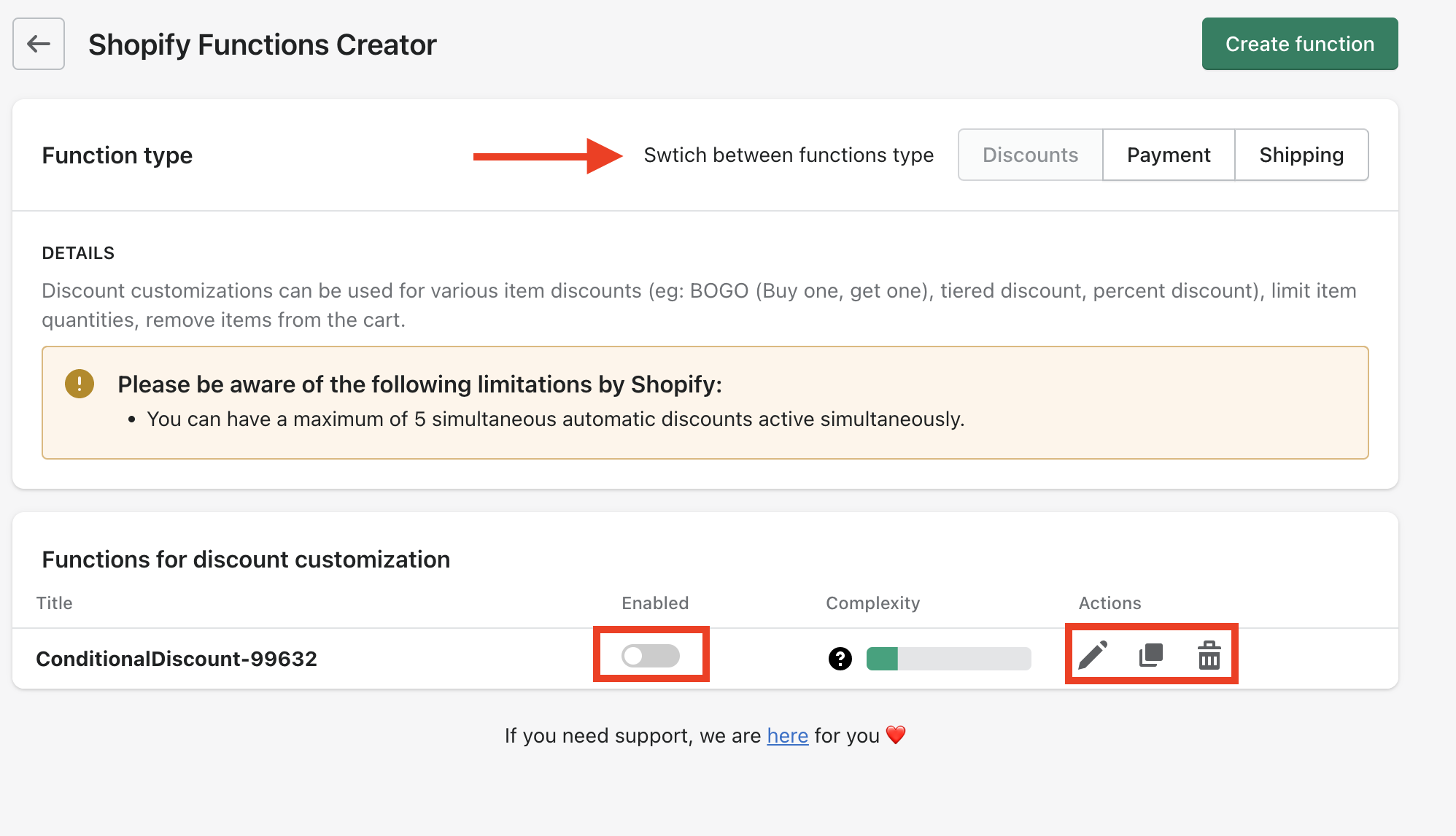 Please keep in mind that every function created with SupaEasy will also generate a corresponding function in the corresponding section of your Shopify Admin. You can also find your functions there.