Templates can accelerate the function creation process. To access them, click on the Templates menu and select the one you want to start with. Remember to customize the options to fit your specific use case.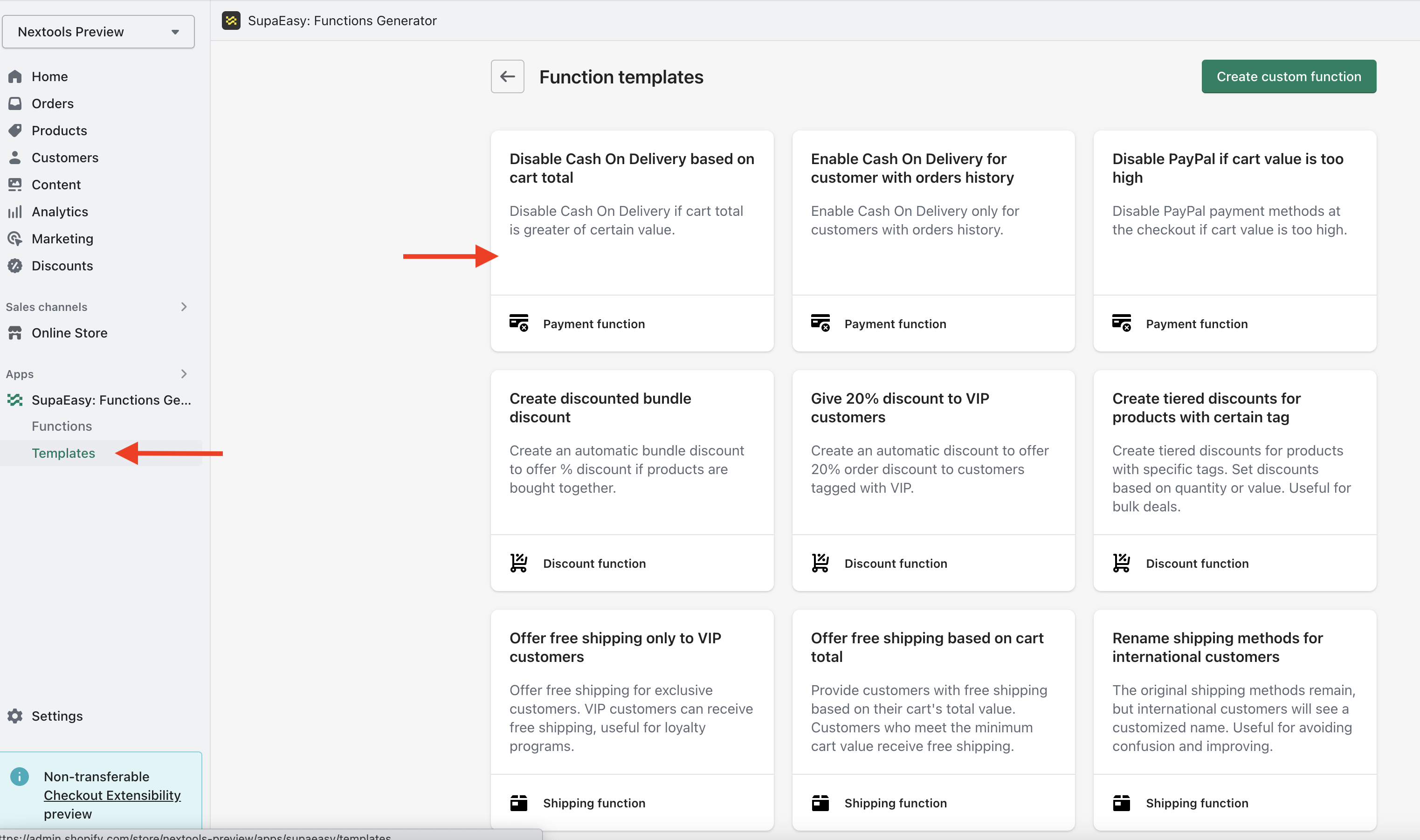 Click on a template card to access more information about it and decide if you want to use it.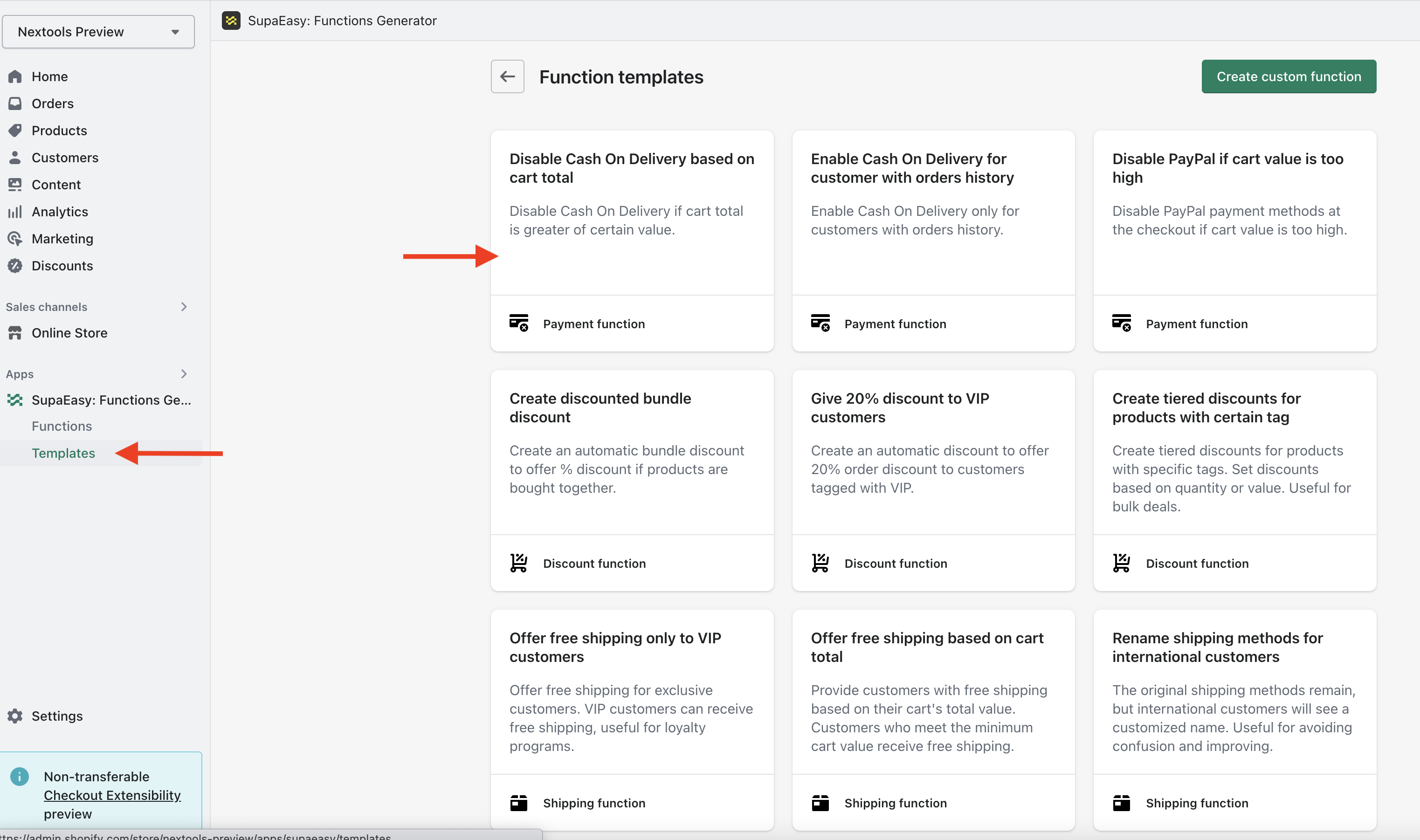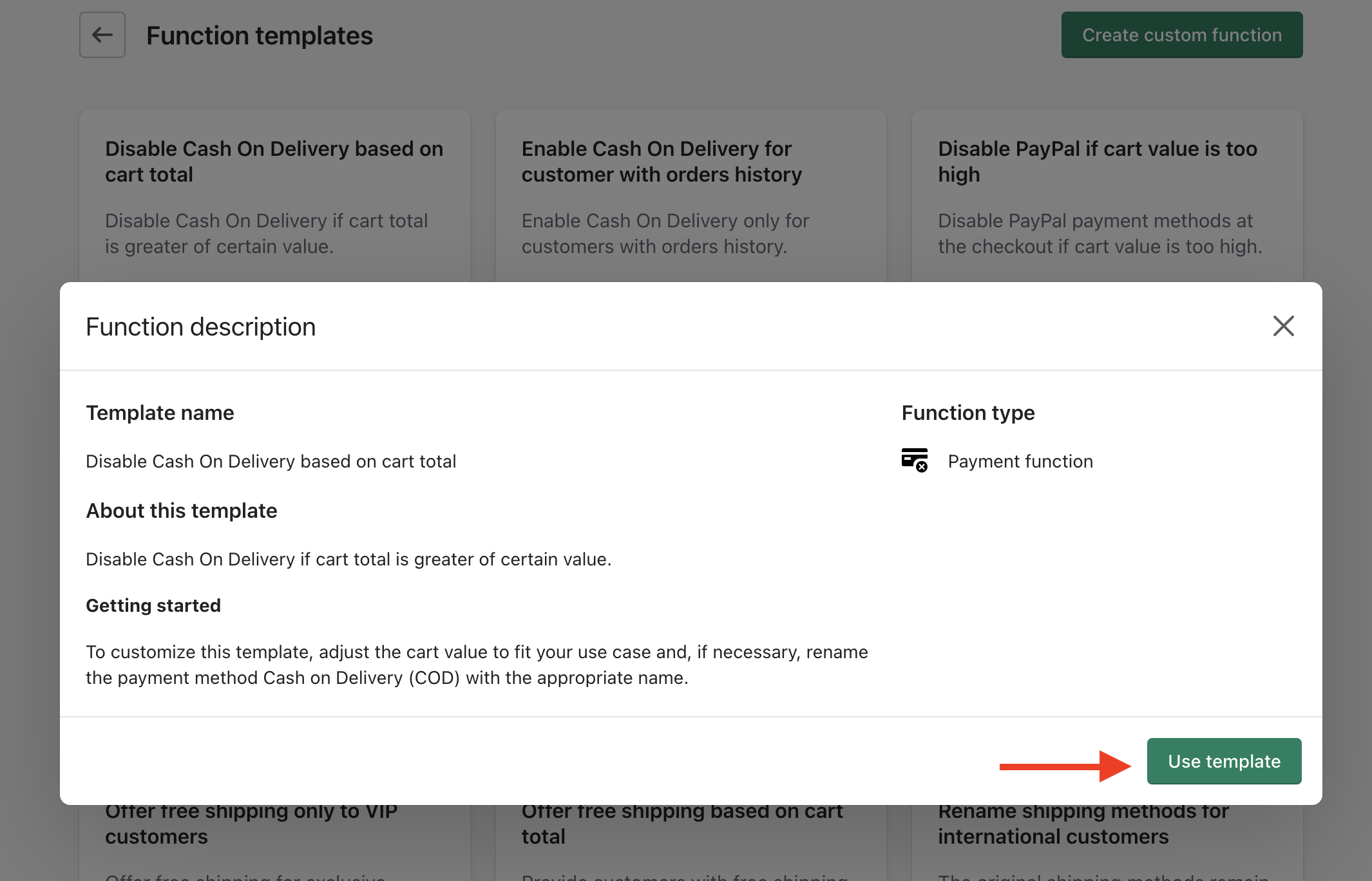 Clicking on the "Use template" button will open the function creator in edit mode. Remember to adjust the data to your specific use case (in the following example, the cart subtotal is set to 100. Adjust it up or down to fit your use case).